Microarray Analysis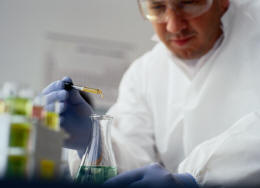 Microspectrophotometers are used to analyze microarrays by reflectance, absorbance and fluorescence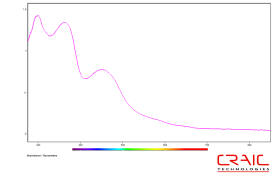 Microspectra
UV-visible-NIR microscopy and microspectroscopy for analysis of any microarray.
Microarray devices are a collection of microscopic test sites arranged in arrays. This allows for many tests to be performed at the same time with a single device. Microarrays can be designed to replicate a series of full-scale chemical and biological reactions as microfluidic devices. As such, a single device is used perform many chemical reactions but on a microscopic scale. Therefore analytical techniques are required that can measure whether reactions have reached a successful conclusion but of micro-scale volumes.
. Able to analyze numerous micro-scale volumes by absorption, reflectance or even fluorescence, microspectrometers are easy-to-use and very accurate.
To learn more about microspectroscopy and microarray development and testing, select one of the following links:
What is a Microspectrophotometer?
Science of Microspectrophotometers
Uses of Microspectrophotometers
UV-visible-NIR microscopes, UV-visible-NIR microspectrometers and Raman microspectrometers are general purpose laboratory instruments. They have not been cleared or approved by the European IVD Directive, the United States Food and Drug Administration or any other agency for diagnostic, clinical or other medical use.