UVM-1™ UV-Vis-NIR Microscope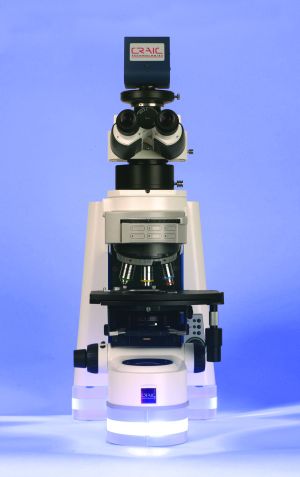 The UVM-1™ is a UV microscope that can also image in the visible and NIR spectral range. This UV-visible-NIR microscope incorporates advanced optics for cutting edge UV, color and NIR imaging and visualization. The system has a flexible design, is very easy to use and very durable. It is designed with state-of-the-art CRAIC optics for the highest image quality and to give years of service.

The UVM-1™ UV microscope can image in both transmission and reflectance from the UV, visible, and NIR regions with high spatial resolution...all with the same microscope and without swapping optics or other components.

Key Advantages
Deep UV microscopy

Color microscopy

NIR microscopy...all with the same instrument and optics!

Ultraviolet-visible-NIR imaging in one shot. And without changing optics!

Transmission and reflectance imaging of microscopic samples from the deep UV to the NIR.

True high resolution digital imaging and direct visualization through eyepieces

Easy to use and maintain
Applications
Flat Panel Displays

Semiconductor Film Thickness

Surface Plasmon Resonance

Process Impurity Detection

Trace Evidence

Questioned Documents

Photonic Crystals

Protein Crystals

DNA Analysis

Forensic Drug Chemistry

Combinatorial Chemistry

MEMS devices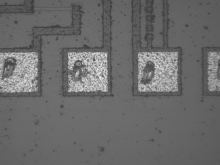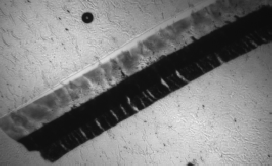 UV-visible-NIR microscopes, UV-visible-NIR microspectrometers and Raman microspectrometers are general purpose laboratory instruments. They have not been cleared or approved by the European IVD Directive, the United States Food and Drug Administration or any other agency for diagnostic, clinical or other medical use.