Lightblades™ UV-Visible-NIR spectrophotometers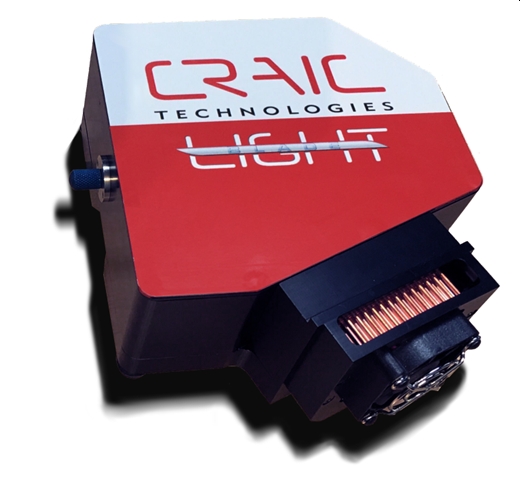 Spectrophotometers designed for light™ 

Introduction
Lightblades™ spectrophotometers, from CRAIC Technologies, are designed specifically for microspectroscopy.  Built for high sensitivity, superior ultraviolet and near infrared spectral response and a high dynamic range, Lightblades™ feature all solid state construction for both durability and reliability. 
Particularly well suited for low light-level applications such as microspectroscopy, Lightblades™ are exclusive to CRAIC Technologies leading-edge microspectrophotometers.  Featuring advanced optoelectronics and controlled by CRAIC Technologies LambdaFire spectroscopy software, Lightblades™ are the heart of a new generation of micro-analysis instruments.
CRAIC Technologies, Lightblades™ and "Perfect Vision for Science" are all trademarks of CRAIC Technologies, Inc.
Features and specifications depend upon instrument configuration.  Specifications subject to change without notice.