CRAIC Artemis™ Raman Microspectrometer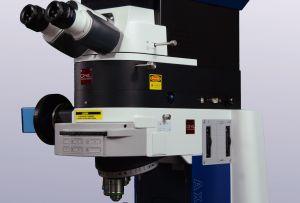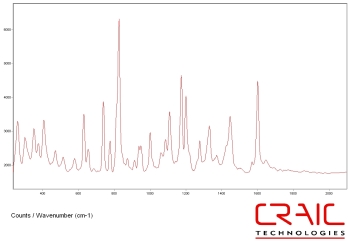 CRAIC Artemis™ is the high sensitivity, large spectral range answer for advanced Raman microspectroscopy

Introduction
The CRAIC Artemis™ Raman microspectrometer is designed to obtain the highest quality Raman spectra from microscopic samples. As such, it is perfect for research, metrology and inspection of microscopic sampling areas. The CRAIC Artemis™ Raman spectrometer employs optics, software and hardware optimized for Raman spectroscopy of microscopic samples. The CRAIC Artemis™ Raman spectrometer is perfect for rapid, non-destructive analysis in fields such as life sciences, materials science, chemistry and physics.
The CRAIC Artemis™ Raman microspectrometer features novel optical technology that dramatically increases the sensitivity of the spectrometer and yielding an extraordinarily large spectral range while maintaining the high speeds and spectral resolution for which CRAIC microspectrometers are known.  Based on a modular design, each module includes laser excitation, optical interface, Raman spectrometer and software.  Modules are offered with different lasers wavelengths and can be used together for the ultimate in experimental flexibility.
With an all solid state design, The CRAIC Artemis™ Raman microspectrometer is able to measure Raman scattering from microscopic samples quickly, easily and non-destructively. This Raman system is durable, easy to use, highly sensitive and economical to own and operate.
The CRAIC Artemis™ Raman Microspectrometer can take Raman spectra quickly and easily. It performs Raman microspectroscopy in seconds.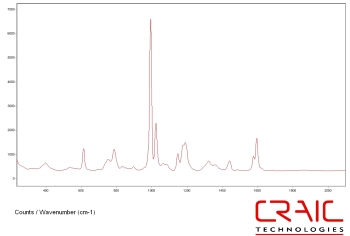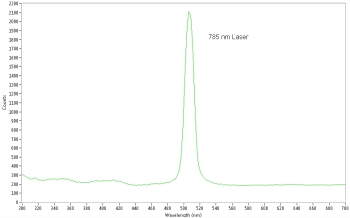 The Artemis™ Raman microspectrometer is a Class IIIB laser product.  UV-visible-NIR microscopes, UV-visible-NIR microspectrometers and Raman microspectrometers are general purpose laboratory instruments. They have not been cleared or approved by the European IVD Directive, the United States Food and Drug Administration or any other agency for diagnostic, clinical or other medical use.
*Features and specifications depend upon instrument configuration.  Specifications subject to change without notice.