Microscope & Microspectrophotometer Accessories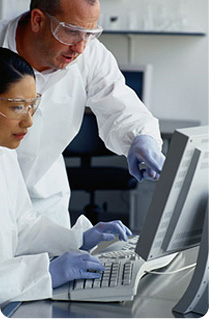 CRAIC Technologies™ hardware accessories enhance the capabilities, performance and versatility of your instrument.
Introduction
CRAIC Technologies™ has many hardware packages for different applications and requirements. Our hardware packages range from powerful automation solutions to many types of standards. All our packages are integrated with CRAIC instrument control software and our range of microspectrophotometer & microscope spectrometer instruments.
Optical Switching
| | |
| --- | --- |
| Lightswitch by CRAIC™: An optical multiplexer designed to easily add cameras and spectrophotometers to your microscope or microspectrometer. | |
Universal C-Mount
| | |
| --- | --- |
| Universal C-Mount Adapter: An adapter designed to attach cameras and spectrophotometers to a microscope photoport so that they are parfocal and parcentral with the eyepieces. | |
Thermal Stages
| | |
| --- | --- |
| Thermal Stage Packages: For precise heating and cooling of samples while imaging and acquiring UV-visible-NIR range microspectra™ | |
Laser Adapter
| | |
| --- | --- |
| CRAIC Laser Adapters Add laser illumination to your CRAIC Technologies microscope or microspectrometer quickly and easily. Featuring alignment mechanisms and capable of working with UV, visible and NIR lasers, the option has applications in many fields. | |
UV-Visible-NIR Polarizers
| | |
| --- | --- |
| CRAIC UV-visible-NIR Polarizers Both transmission and reflectance polarizers and analyzers are offered for the UV-visible-NIR spectral range. Designed for use with CRAIC Technologies microscopes and microspectrometers, they are housed in both rotating and fixed holders. | |
CRAIC Optical Filters
| | |
| --- | --- |
| CRAIC Certified Optical Filters Optical filters designed for use with CRAIC Technologies microscopes and microspectrometers. Used for many applications, filters are available for both the illumination and imaging optical paths. | |
5D Spectral Surface Mapping
| | |
| --- | --- |
| Combines hardware and software for automated spectral analysis and 5D mapping of samples with microscopic spatial resolution. 5D maps of the absorbance, transmission, reflectance, film thickness, emission, time and Raman spectra of samples may be generated. | |
Instrument Automation
Automation Packages: Automate microspectral and image analysis, including film thickness measurements, with the addition of CRAIC Technologies automation solutions. Ideal for industrial applications that require repetitive measurements.
Protection
Microspectrometer Dust Covers: Protect your investment with these stylish covers
Microspectrometer Power Protection: Protect your investment by ensuring use of clean and stable power

Support

CRAIC Technologies provides service and support for it's instruments worldwide. CRAIC Technologies service engineers offer instrument repair, maintenance, training and technical support for all aspects of CRAIC Technologies products.
Specify make and model for when calling for pricing.
*Features and specifications depend upon instrument configuration. Specifications subject to change without notice.