Photoluminescence Microspectroscopy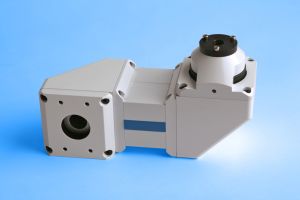 Introduction
CRAIC Technologies™ offers modules to add photoluminescence capabilities to microspectrophotometers.  Designed for use with lasers from the UV to the near IR, photoluminescence capabilities open a new realm of analysis.  With photoluminescence (PL) microspectroscopy vital in many fields of research, ask CRAIC how we can help you today. 


The 20/30 PV™ Microspectrometer can take spectra and images of microscopic samples from the deep ultraviolet to near infrared with one seamless operation. It can acquire microspectra™ and images in absorbance, reflectance, and fluorescence. The microspectrometer is offered with both the DirecVu™ to view samples by eye as well as with a high resolution UV-visible-NIR digital imaging system.
Perfect Vision for Science™

The lit microscope base and the lit octagonal optical head are trademarks of CRAIC Technologies, Inc. CRAIC Technologies, 2030PV™, FLEX™, 508PV™, Apollo™, GeoImage™, rIQ™, Lambdafire™, Lightblades™ and "Perfect Vision for Science" are all trademarks of CRAIC Technologies, Inc. Instrument features offered depend upon instrument configuration. Features listed here may not be present in some configurations.
*Features and specifications depend upon instrument configuration. Specifications subject to change without notice.
UV-visible-NIR microscopes, UV-visible-NIR microspectrometers and Raman microspectrometers are general purpose laboratory instruments. They have not been cleared or approved by the European IVD Directive, the United States Food and Drug Administration or any other agency for diagnostic, clinical or other medical use.