Characterization of Nanomaterials with CRAIC MSP and Raman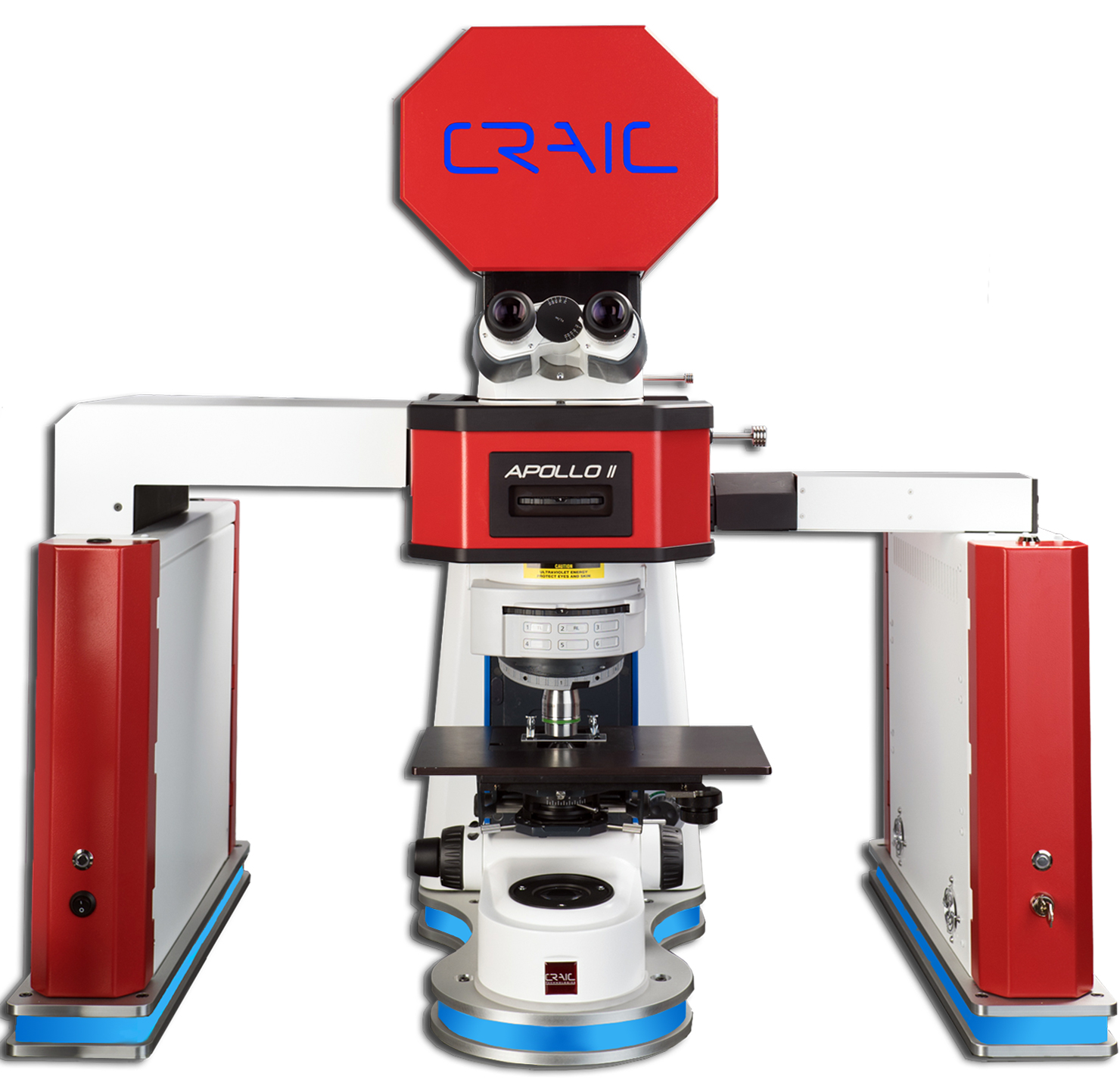 20/30 PV Microspectrophotometer and Apollo II MicroRaman spectrometer
CRAIC Technologies combines UV-VIS and Raman, critical characterization techniques, on one platform!
As CRAIC Technologies specializes in optical tools for spectroscopic characterization from the ultraviolet to the short-wave infrared with microscale sampling areas, there are a multitude of applications in nanotechnology for our microspectrophotometers (MSP) and Raman microspectrometers. This is especially true as they can both be used on the same microscope to quickly and easily collect Transmission, Reflection, or Photoluminescence microspectra from the same area as Raman microspectra!



Additional Helpful Links
What is a MSP?
Nanotechnology Applications

20/30 PV MSP
Apollo II microRaman

UV-visible-NIR microscopes, UV-visible-NIR microspectrometers and Raman microspectrometers are general purpose laboratory instruments. They have not been cleared or approved by the European IVD Directive, the United States Food and Drug Administration or any other agency for diagnostic, clinical or other medical use.