CRAIC ColorPro™ Colorimetry Software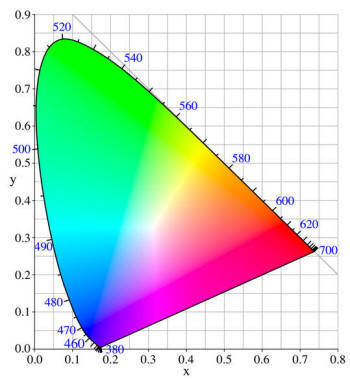 Use our unique ColorPro™ Colorimetry Software to calculate color space coordinates from spectra
Software to calculate color space coordinates from spectra
Introduction
CRAIC Technologies™
has developed
CRAIC Colorpro™
colorimetry software for use with CRAIC instruments. When added to a CRAIC
microspectrometer
, you are able to determine the colorimetric values of microscopic samples. Colorimetry calculations can be done on samples as small as 1x1 micron and on reflectance, transmission, and even fluorescence microspectra. The software is very easy to use and reports can be printed and saved. Colorimetry spaces calculated with CRAIC microspectrometer data include CIE XYZ, CIE LAB, tristimulus values and more.
Features
Key Features*
Plug-in module for Lambdafire™ microspectroscopy software.
Color spaces from both transmission and reflectance spectra.
Tristimulus values.
CIE Coordinates
Color difference values
Multiple illuminates
Multiple spectral ranges
Support
Support
CRAIC Technologies provides service and support for it's instruments worldwide. CRAIC Technologies service engineers offer instrument repair, maintenance, training and technical support for all aspects of CRAIC Technologies products.
Perfect Vision for Science™
The lit microscope base and the lit octagonal optical head are trademarks of CRAIC Technologies, Inc. CRAIC Technologies, 2030PV™, FLEX™, 508PV™, Apollo™, GeoImage™, rIQ™, Lambdafire™, Lightblades™ and "Perfect Vision for Science" are all trademarks of CRAIC Technologies, Inc. Instrument features offered depend upon instrument configuration. Features listed here may not be present in some configurations.
*Features and specifications depend upon instrument configuration. Specifications subject to change without notice.
UV-visible-NIR microscopes, UV-visible-NIR microspectrometers and Raman microspectrometers are general purpose laboratory instruments. They have not been cleared or approved by the European IVD Directive, the United States Food and Drug Administration or any other agency for diagnostic, clinical or other medical use.