Microspectrophotometer, Raman microspectrometer, and UV-visible-NIR microscope consumables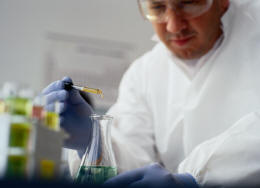 CRAIC Technologies provides approved consumables including lamps, slides and other supplies for our microspectrophotometer, UV-visible-NIR microscope and Raman microspectrometer products. They are fully certified by CRAIC Technologies to be of the highest quality and are designed for use with our cutting edge products.
Please specify make and model of your instrument when calling for pricing.
Consumables
CRAIC Technologies™ certified consumables are the only ones tested and approved for use with CRAIC Technologies products. Only CRAIC certified consumables can be used with instruments covered by CRAIC warranty or service contracts.
CRAIC Technologies™ Consumables
The lit microscope base and the lit octagonal optical head are trademarks of CRAIC Technologies, Inc. CRAIC Technologies, 2030PV™, FLEX™, 508PV™, Apollo™, GeoImage™, rIQ™, Lambdafire™, Lightblades™ and "Perfect Vision for Science" are all trademarks of CRAIC Technologies, Inc. Instrument features offered depend upon instrument configuration. Features listed here may not be present in some configurations.
*Features and specifications depend upon instrument configuration. Specifications subject to change without notice.
UV-visible-NIR microscopes, UV-visible-NIR microspectrometers and Raman microspectrometers are general purpose laboratory instruments. They have not been cleared or approved by the European IVD Directive, the United States Food and Drug Administration or any other agency for diagnostic, clinical or other medical use.